As times change and progress, so does our environment which is why keeping up with the latest commercial office design trends is a must if you want to create a productive, safe, and comfortable atmosphere in 2022. As high-quality office design experts, we've put together a list of our top 5 office design trends to help you find some inspiration for your next workspace makeover.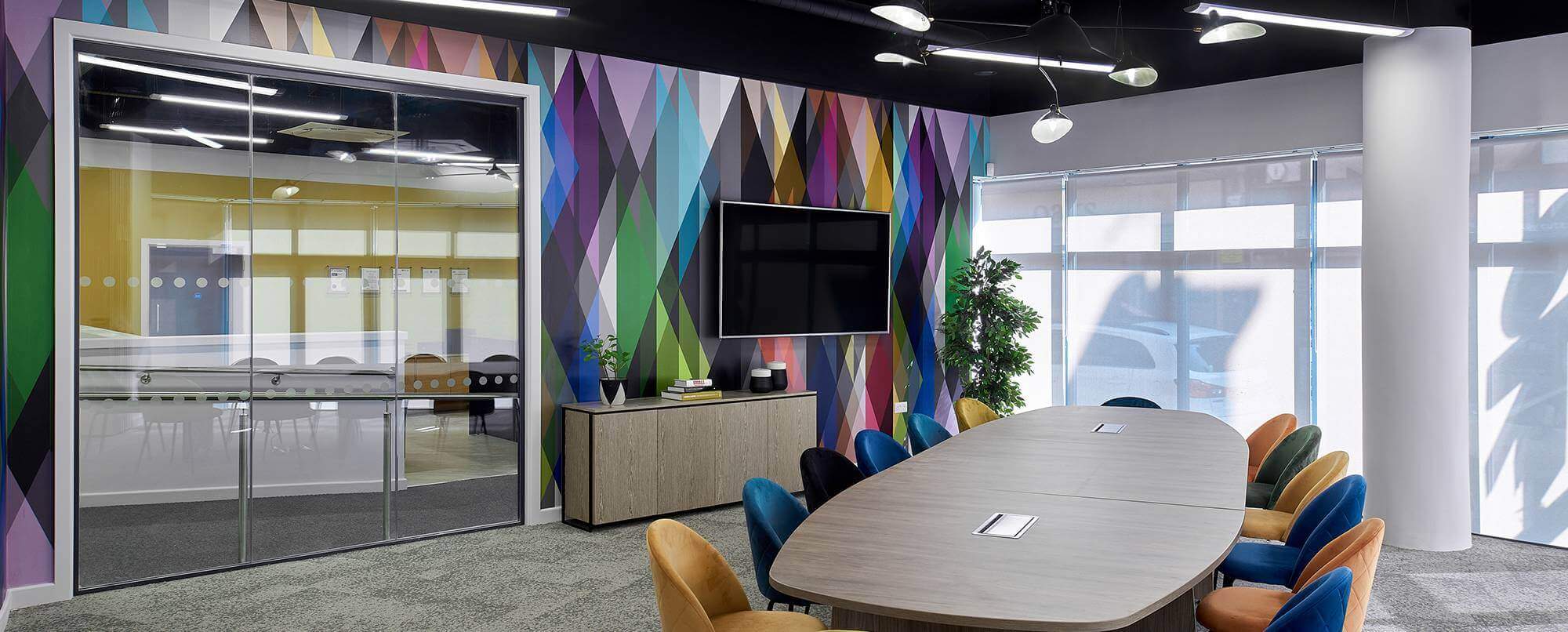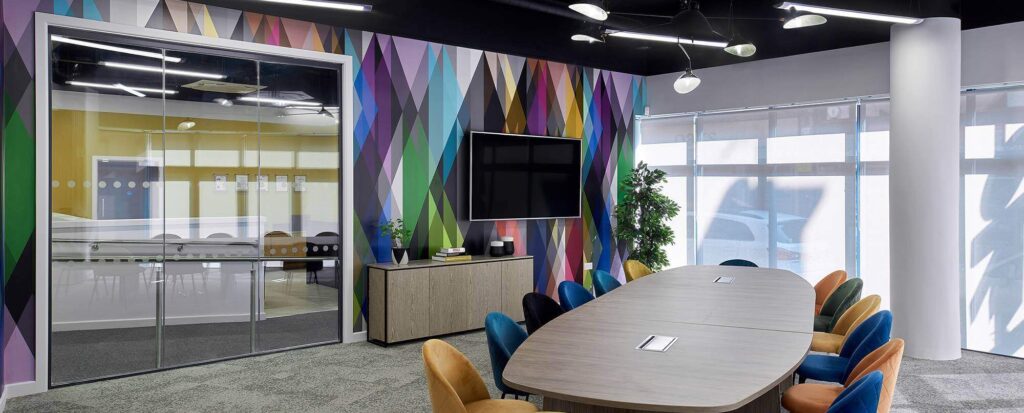 This blog takes you through the latest office space trends of the year to help you visualise and create the perfect commercial workplace for you and your team. To chat with an expert about your interior design ideas, reach out to HQ Renovations today.
Why Should You Keep Up with Office Design Trends?
One of the most notable changes recently is the pandemic, ushering a shift in how the world continued to work. Those who could worked from home, while others adhered to strict guidelines to protect one another. Businesses need to adapt quickly to ensure their staff came to a safe place where they knew their health was a priority.
Commercial office design trends come and go for a reason. They reflect the changing times going on in the rest of the world. These external influences can have a huge impact on the way people want or need to work. Keeping your team comfortable and happy plays a huge factor in their morale, productivity and so many other factors.
Our Top 5 Office Design Trends in 2022
1: Sustainability
Consumers are becoming more aware and in tune with the importance of sustainability. As the world continues to feel the negative effects of global warming, individuals are making a conscious effort to become more eco-friendly. Sustainable offices are doing their part to take care of the environment and the people in it by saving energy, making the switch to renewable resources, recycling, and repurposing materials, and ensuring the furniture and supplies they purchase follow the same protocols.
2: Variety
Employees are not robots that follow the same routine day in and day out. They are humans whose needs change on a regular basis, and whose needs differ from one person to the next. There are many types of learners and workers out there, whether you work better visually at a desk, on your feet, alone or with a group. To get the best out of a team, a workspace should be able to cater to many different work styles, creating a mixture of collaborative and quiet spaces to allow work to flow naturally.
3: Inclusivity
As we begin to break down the stigma of mental illness, we begin to understand the different ways in which people think, work and cope with the world around us. Commercial offices are becoming more conscious of creating neurodiverse workspaces that provide a safe and productive working environment for their team. Just as one would add ramps and handrails for all physical abilities, it's equally as important to adapt the workspace for employees with autism, ADHD, dyslexia and more through quiet spaces, dynamic lighting, ergonomic furniture, supplies and uniforms.
4: Connectivity
Hybrid working has grown significantly since the start of the pandemic, seeing a rise in staff splitting their work time between the home and the office. Hybrid working has allowed people to find a balance between work and personal life, enjoying more time with their families, pursuing hobbies, and taking care of their physical and mental health. We predict that hybrid working for commercial offices won't be going away any time soon which is why many offices are finding creative ways to help their team stay connected as they gain flexibility and control over their work environment.
5: Technology
With hybrid working comes the need for better technology. As the need for file sharing, video conferencing and collaborative working becomes more prevalent, commercial offices are looking to technology to keep their team on the same page, no matter where they are. Whether you're at home or in the office, having the latest software and technology easily accessible helps to support your team in their day-to-day. After all, there's nothing worse for performance than a slow computer, or a poor phone connection.