We've all seen images of the offices in Silicon Valley. Employees of Google, Amazon, and Facebook ride bikes to meetings across the company's campus, enjoy indulgent meals in their unlimited buffets, or can take a moment in their private meditation room. While some of these features may not be at the top of your priority list for your new office renovation, you can draw inspiration from these major companies on how to maximise work efficiency, productivity, and collaboration through the design of your office space.

This article outlines 8 trends from 2021 that could be right for your new office space.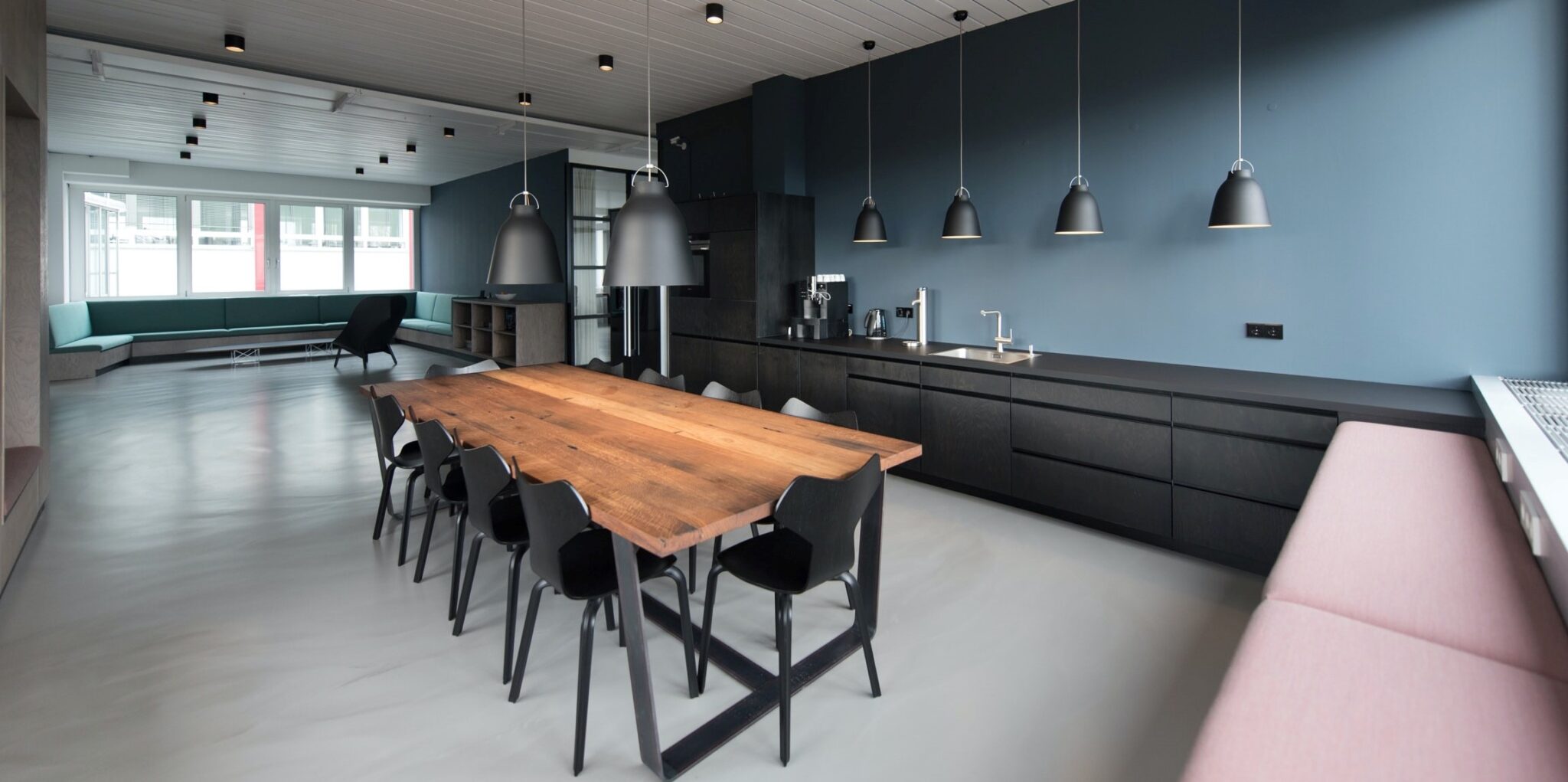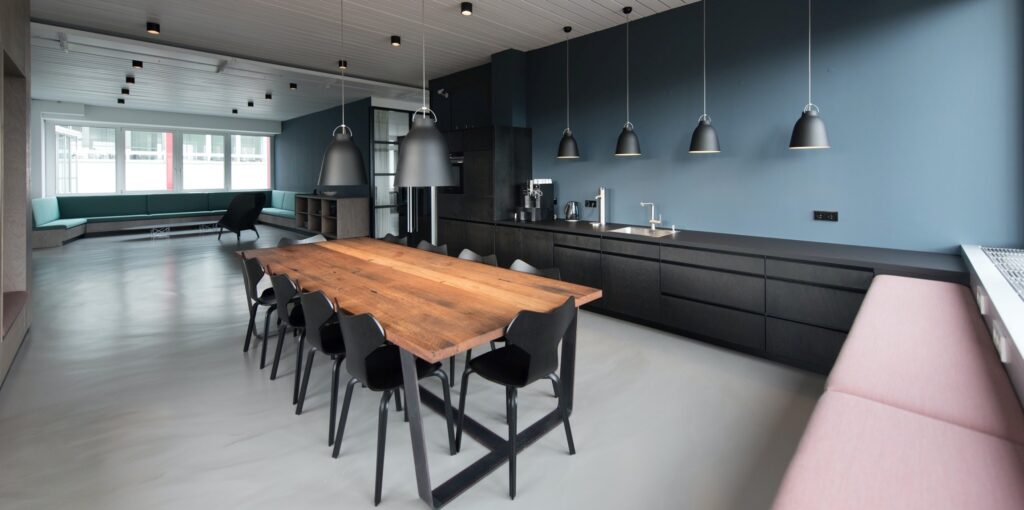 Agile Workspaces
Agile workspaces are designed for companies that want maximum flexibility in an office. Rather than being assigned an office or a desk, employees choose a place to work and can move around each day. Essentially, all employees share a space, and are given the decision about where they work. Research into the effectiveness of agile workspaces have shown an increase in work output in relation to quality and quantity. When designing an agile workspace, it is essential to have an open space with a variety of seating and desk options.
Incorporate Team Building Elements
Collaboration, connection, and communication enable modern-day business success. Incorporating team building elements like whiteboards, screens, and circular tables into an office can enhance collaboration.
Include Home Comforts
Incorporating home comforts into your office design can help boost employee morale and comfortability. This includes things like comfortable seating and couches, greenery and planters, natural light, earthy materials, and inviting décor.
Greenery
As we just mentioned, greenery is an important part of modern spaces, not just in offices but all buildings. Bringing nature indoors is a wonderful way to soften a space and make it feel more natural and welcoming. Including office plants can beautify your office, freshen the space, and boost morale.
Sustainability
Sustainability is an essential aspect of a modern-day office. In fact, sustainability should be a focus for every new construction project. Here are some ways to make your office more sustainable:
Install appropriate waste disposal facilities (reuse, reduce, recycle).
Ensure the office is designed for maximum efficiency to reduce reliance on heating and cooling.
Double glazed windows and ventilation can increase efficiency.
Go paperless.
Use energy-friendly light bulbs and maximise the use of natural light.
Incorporate sustainable materials into the construction.
Ergonomic Settings
Gone are the days of uncomfortable desks and chairs with zero flexibility and no support. Ergonomic workspaces offer a comfortable environment for the worker to sit and work. Supportive chairs and adjustable desks have been around for a while, but the latest trend is standing desks. These adjustable height desks allow workers to stand, rather than sit, thereby reducing the impact on their neck and back. You can get multi-functional desks that can be adjusted to sit or stand, thereby giving your employees the choice!
Natural Light
Natural daylight does wonders for our mental and physical wellbeing. Staying in a dark, stuffy room for an entire day can take a toll on work performance, physical health, and mood. Incorporating natural daylight into your office is a great way to maximise light and enhance the mood of your team. If you don't have the opportunity for lots of windows, consider skylights or the incorporation of glass and mirrors.
Integrated Technology
The final office trend we'll share today is integrated technology. There are numerous ways to integrate technology into your new or existing office space. Intelligent climate and lighting control allows you to operate all lighting and heating/cooling from a central digital location. Meanwhile, phone and device charging points across all spaces make it easier for employees to move around and stay connected!