Whether you're fresh out of school or have been working in an office for decades, suddenly having the freedom to style your workspace can be overwhelming. The pandemic has ushered in the work from home era, and as fun as all this autonomy is, it's understandable to be a bit daunted by all the options. Modern or mid-century? Funky or fresh, or sleek and unique? Should you choose fashion or function? …Is it even possible to have both?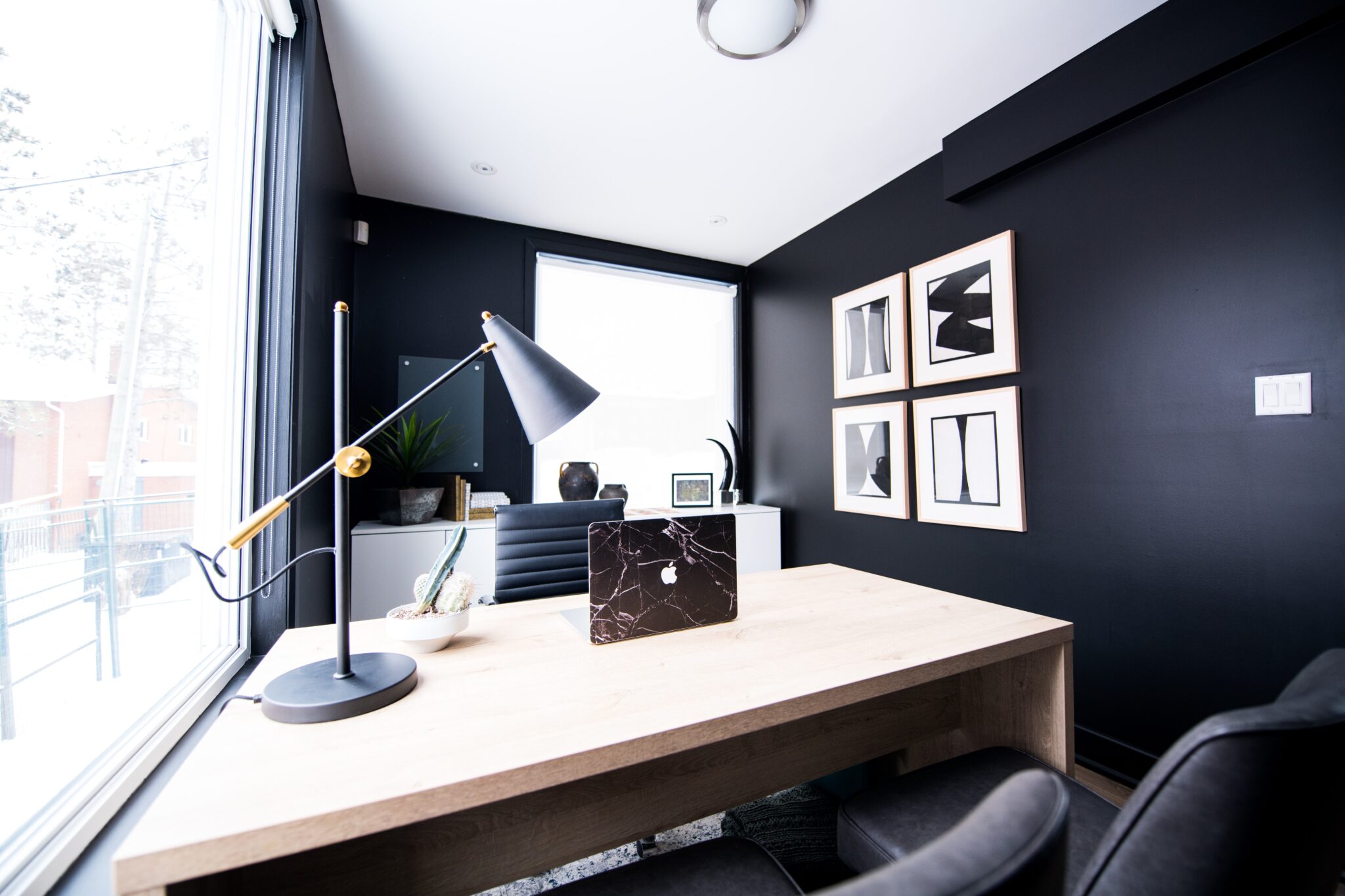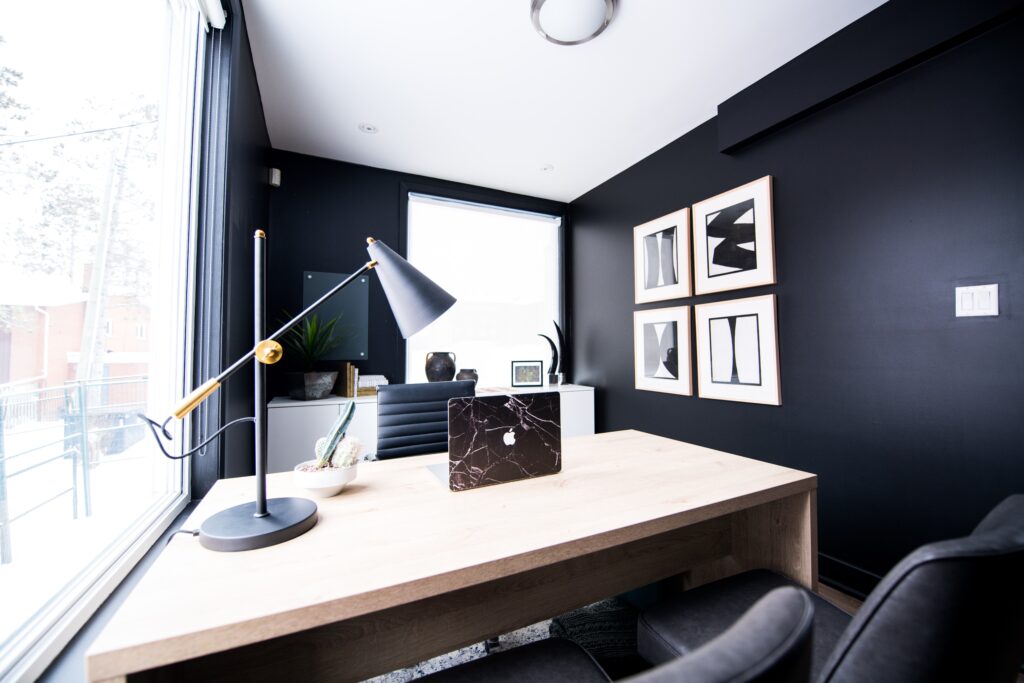 Our blog answers your burning questions about how to maximise your home office, helping you to achieve your 2022 goals. For personalised advice, contact our friendly and knowledgeable team at HQ Renovations today!
Why You Should Improve Your Home Office
Both the look and the feel of your home office are integral to the way you work. It can be a bit of a Goldilocks conundrum in that it needs to be comfortable enough to get work done in, but not so comfortable that you nod off! And that's just for the ergonomics side of the equation, without factoring in aesthetics. After all, it can be difficult to gain inspiration from a view of drab curtains concealing a dingy window or an eons-old motivational poster curling at the edges. With all the time you spend in your home office, it should be as functional (and stunning) as possible.
Design Ideas
Whatever size you've got to work with or style you're into, there's a home office theme to suit. From the sprawling home office the size of a small apartment to the nook you've carved out for yourself in the corner of the kitchen, you can make it your own.
The Important Bits
As the focal point of your home office, your desk sets the tone for the style of the room. A dark mahogany desk can suit brooding navy walls and large bookcases well, whereas it could look overbearing and out of place in a light and bright minimalist-themed office.
When it comes to function, you need to think with practicality in mind. Office desks come in a range of heights, and it's important to pick the right height for you. If it's too low you'll find yourself slouching and hunching over, and a too-high desk can wear out your arms as you hold them up to type. There's also width and depth to consider— your desk needs to fit well in your space and not take up the whole room, but still give you enough space to spread your work out as needed.
Don't underestimate the power of a good chair. Sitting for much of the day can become uncomfortable faster than you'd think, and an uncomfortable workspace doesn't bode well for productivity. Pick an office chair that both suits your design style and feels comfy at the same time, and make sure it's ergonomically sound (more on that in a minute).
De-cluttering is key! Start with as blank a slate as you can when building or renovating your home office. Move, file, or dispose of things you no longer need or that take up space unnecessarily. Small organisational pieces all add up to make a huge difference, such as cable organisers, pen holders, and document trays. Having a clear space in front of you gives you a clear head, ready to start each day fresh.
If you have the room, bookcases and shelves are excellent storage options for more than just books. They can also help you accessorise and bring more life to your office— try adding framed photos, plants, or candles to keep you inspired in your new, clutter-free workspace.
Natural light promotes a positive mood, fostering productivity. Incorporate as much natural light in your home office as possible by positioning your desk by a window, allowing soft lighting to stimulate your creativity and efficiency.
When natural light is harder to come by, you can bring your own! Products known as sun lamps or light lamps mimic natural daylight, so no matter how dreary it may be outside, it's light and bright in your home office sanctuary.
Separation from the rest of the house where possible
This one can be difficult for many of us, especially if you have children or other family members who work from home as well. Wherever possible, keep your workspace separate from your spouse who's always on a work call or your children studying. If your kitchen is a frequently visited space throughout the day, see if you can claim a spot in the lounge or even a spare bedroom. For those times where keeping separate just isn't possible, a good pair of noise-cancelling headphones can work wonders.
Creating an Ergonomic Space
Ergonomics are crucial to a workspace you can function well in. Consistent use of an ill-fitting chair or desk can lead to back, neck, and shoulder pain, and can even lead to work-related musculoskeletal issues over time. Ensure your feet rest flat on the floor under your desk, and your chair offers sufficient back support. Make sure your elbows are parallel with the floor for optimal comfort, so you don't develop any aches and pains while you're hard at work.