A must read for anyone considering an office refurbishment.
An office refurbishment is an exciting and extensive process. Along the way, you'll have to make many decisions as you guide your project managers on how you want the result to look and function. This blog will help you start thinking about various elements of the office from layout and design to branding and light!

For personalised advice, contact the HQ Renovations team today.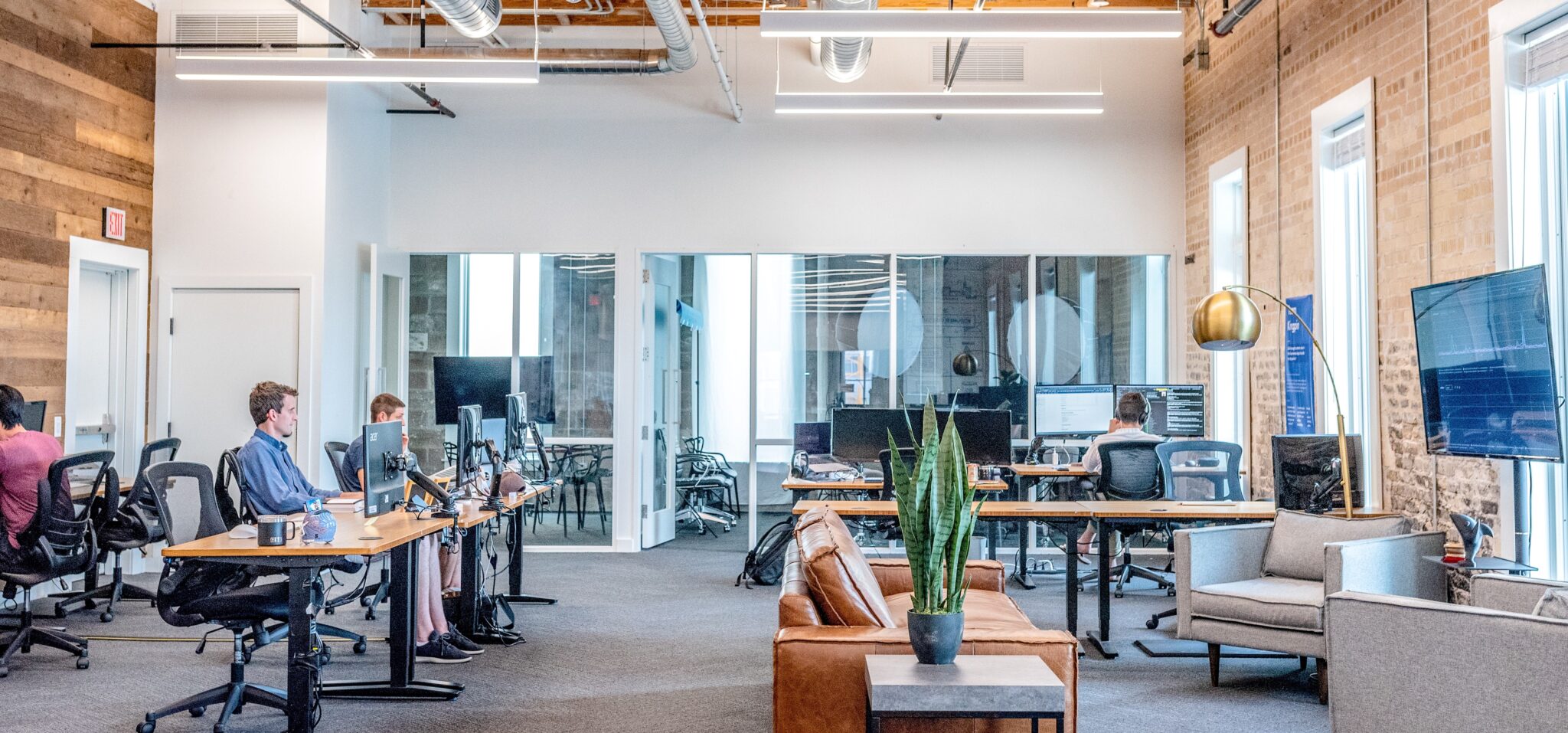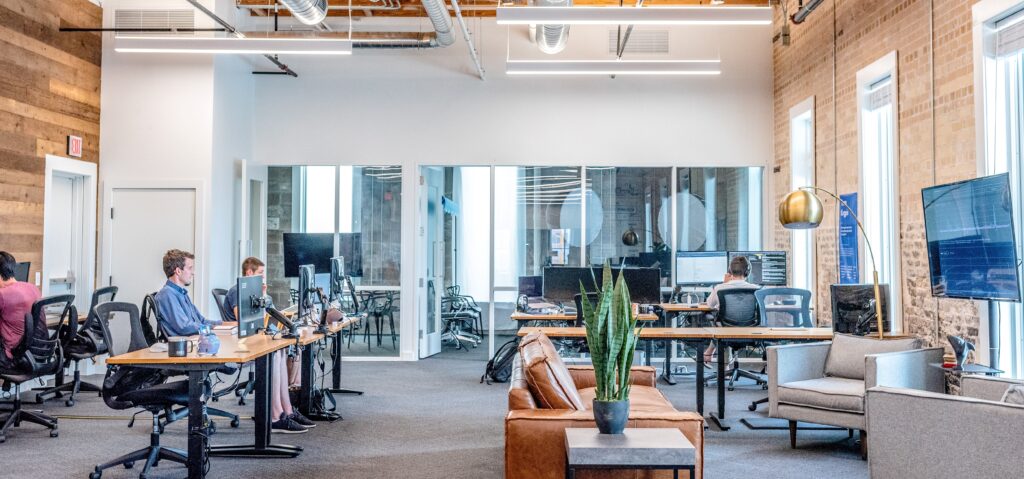 Office Layout
The layout of an office not only influences the design of the space, but it also impacts usability, functionality, and productivity. Recent office trends have opted for more bright, open, and collaborative layouts, moving away from the segregated, boxy style that is familiar to many office workers. When constructing your new office, layout it key. A designer can help you to optimise the layout of the space, maximising functionality while balancing design. You should consider things like:
How many people does the office need to accommodate?
What is the priority- private offices or shared workspaces?
What industries are using the space and what do they value in an office?
Does the layout align with the goals of the occupant?
Does the layout motivate and promote productivity?
Flooring
If your building is at the 'shell and core' stage, meaning it's virtually empty, then it's likely your refurbishment will need to include flooring. You'll need to consider whether your space will have one type of flooring throughout, or multiple materials throughout. While carpet is homely and comfortable, it isn't the most practical or stylish flooring option. Modern offices are utilising materials like polished concrete, tiling, and timber flooring to create a stylish and minimalistic design. These materials are also highly durable and easy to clean.
Walls and Partitions
What's the current state of your internal office walls? If they're visibly damaged, you may need to completely replace them. If they're damage-free and plain white, then perhaps you'll leave them as is. Adding a feature colour wall or some wallpaper could add a nice element to the space. Or you could swap the solid wall for glass to open and brighten the space. There are so many options! Your internal walls play a role in how open and collaborate the office is. Swapping full solid walls for glass or partitions could help to expand the space, making your office feel bigger and brighter.
Lighting
No one wants to work in a dark and uninspiring office. Adding light sources to an office can transform the look and feel of the space. And if you select designer light fittings or feature lights, then this can enhance the design of your space too! Another consideration is utilising the natural light that you have. Are multiple walls cornering parts of your office to make it feel enclosed? Or if you're located in a single storey building, could the installation of skylights add light and inspiration to the space?
Desks and Chairs
The importance of creating an ergonomic workspace is widely recognised, but sometimes modern design or aesthetics can get in the way of creating a truly supportive and practical workspace. If staff are sitting at their desk for eight hours a day, then it's essential they have a great desk and chair. The chair should provide appropriate support, be adjustable, and suit the desk. Meanwhile, the desk must be equipped with tools to assist the employee's individual needs like laptop or computer stands. If you fail to provide these elements, then working can be uncomfortable and ultimately lead to injury. You can balance functionality and design with assistance from an office expert.
Furniture
It can be tempting to opt for low-quality furniture to save money now, but unfortunately this approach doesn't pay off in the long run. Elements can break, surfaces wear, and the furniture looks tacky after everyday use. This not only looks bad when clients see tacky furniture in your office, but it also isn't ideal for the workers that must use it five days a week. Investing in high-quality furniture is a long-term investment that certainly pays off. It's also recommended to consult an expert as price doesn't always equal quality. You can find great quality furniture at affordable prices if you know where to look!
Décor and Branding
One of the key benefits of completing an office refurbishment for your company is that you can customise the space to suit your unique requirements. This means that the décor and tailored entirely to your brand. Everything from logo and art to furniture can be designed to suit your business, making it one-of-a-kind and just for you!
Shared Spaces
When designing your shared spaces like kitchens, break rooms, and boardrooms, you must consider the end users. Is the space practical? Is it well-equipped with everything the staff need? Is it conveniently and appropriately located with the office?