As one of the most used spaces in the home, bathrooms are rooted in functionality – but this doesn't mean that they can't also look great. After all, a beautiful bathroom can give you a much-needed boost first thing in the morning.
Bathroom design trends in 2023 will continue to build on themes that have been emerging over the past few years. This includes a shift from bathrooms as task-focused spaces to rooms designed for comfort.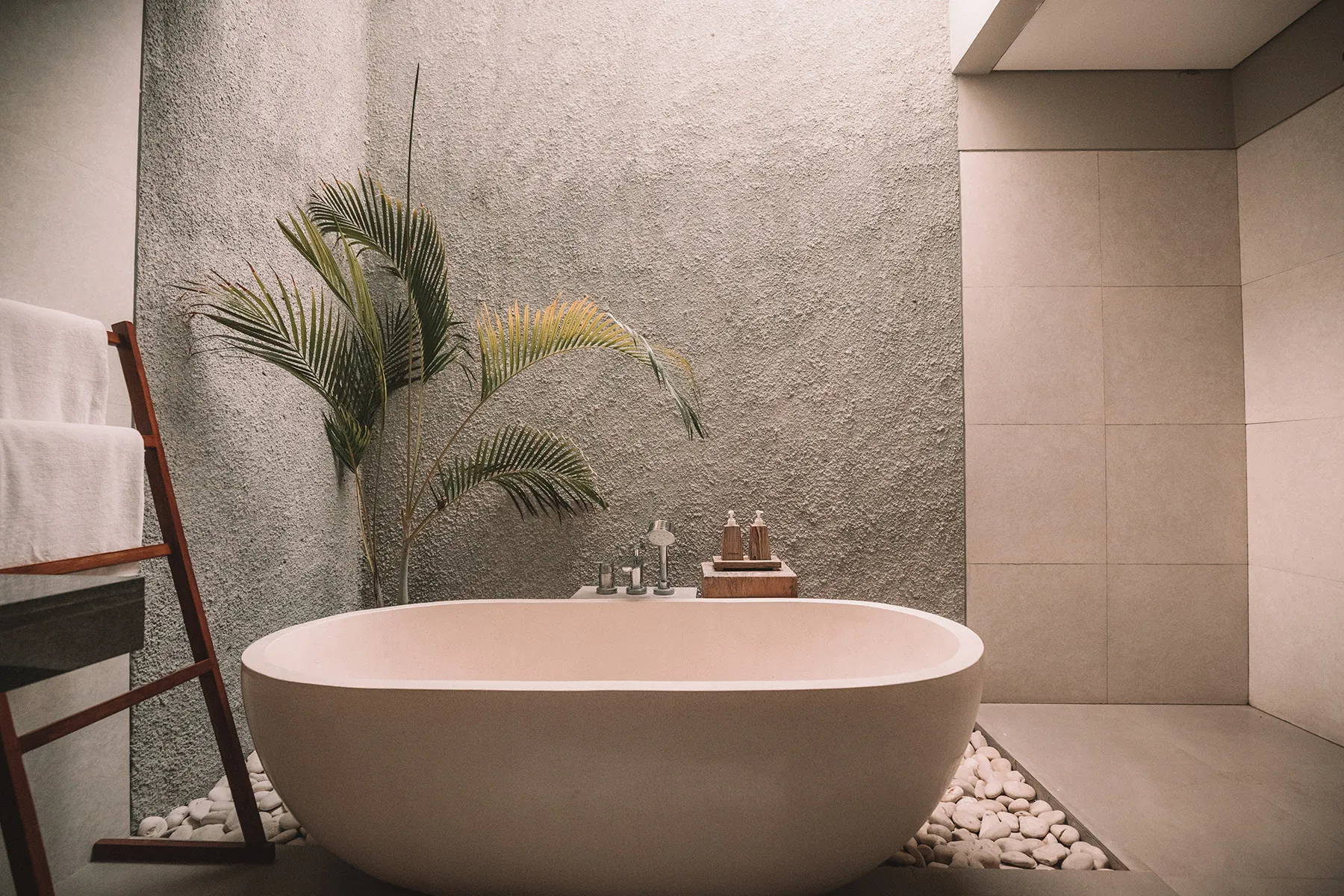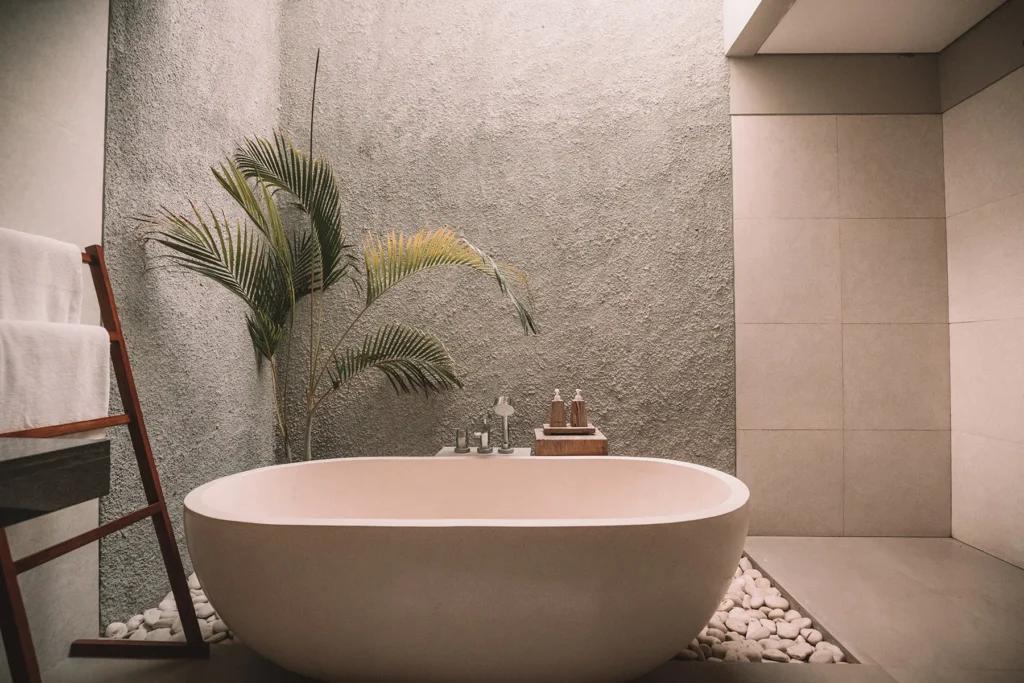 If you're looking to renovate your bathroom in 2023, HQ Renovations is your one-stop shop. We can help you create a space that is as beautiful as it is functional, incorporating whatever trends you like. Get in touch with our helpful team for more information.
Walk-In Showers
It seems that 2023 is the year of the shower. We are seeing shower sizes expand, with two-person showers becoming the preferred option for many homeowners. We're also seeing more functional additions, including shower seats, multiple shower heads, and zero-entry showers (for elderly and disabled accessibility).
Other shower design elements that are more for aesthetics than function include natural light, accent lighting, high-end finishes, and visually pleasing wall tiles.
Removing Oversized Bathtubs
Whilst it seems like freestanding bathtubs have been trending for many years now, we're actually seeing an increase in homeowners requesting to have their large unused tubs removed in favour of an expanded shower or a linen cupboard.
Removing the tub can also help in creating an open floor plan for the bathroom, helping the space to feel less crowded and more relaxed.

Floating Shelves
Many homeowners are wanting to improve storage in their bathrooms for 2023. Floating shelves are a great way to achieve this, as they aren't as large or imposing as cabinetry (which can make the space feel smaller and more closed off). Shelves can be added in a specially built cavity, or they can be installed on a blank wall.
"Spathrooms" 
It could be the rising cost of living or it could be that we've just become so comfortable in our homes over the past few years – "spathrooms" (that is, a bathroom that makes you feel like you've whisked off to a luxury spa) have grown in popularity.
To create your own "spathroom" that doubles as a private sanctuary, incorporate luxurious finishes (like natural stone and unlacquered brass), a large soaking tub, rain head showers, cabinetry that looks like it's right out of a high-end bar, and plenty of natural light.
Plants and Greenery
Another trend that has been around for a few years now, the addition of plants and greenery to the bathroom just seems to get more and more popular. Look for plants that flourish in moist, almost tropical environments (like majesty palms, air plants, Paphiopedilum orchids, or even a bonsai).
Instead of traditional pots, you could consider having a plant wall installed or having doors that open onto a purpose-built courtyard filled with greenery.
Bathroom Ledges
Although a ledge in the shower has been popular for quite a while now due to its functionality and design simplicity, in 2023 we're seeing the ledge extend beyond the shower – behind the bathtub, vanity and even the toilet. Not only does this offer a minimalist storage solution, but the ledge is also an ideal way to conceal the cistern.
Colour
We have seen more homeowners embrace colour in their bathrooms over the last few years, and 2023 will be no different. The focus this year seems to be on colours that create a calm and tranquil space. Think rich earthy hues (like sandy beiges, warm ochres, and dusky browns), seaside blues, olive greens, and even peachy pinks.
Some people are taking this even further and embracing the all-black bathroom look. Everything comes in black these days, from accessories to hardware, making for a cosy yet contemporary space.
Small Space Solutions
Homeowners are trying to make the most of the space they have – not everyone is able to add on rooms, steal space from other rooms, or repurpose rooms to get the bathroom of their dreams. As such, small bathroom design has become an increasingly common request.
If floor space is at a premium, make the most of your vertical space – mount larger fixtures (like the toilet, basin, and toilet brush) to the wall. Lifting everything off the ground makes the floor look bigger. Other clever storage solutions include floating vanities and narrow furniture.
See What's Trending with HQ Renovations
Here at HQ Renovations, we like to keep our finger on the pulse – we're constantly watching current trends and considering how we can incorporate them into stunning bathroom designs for our clients. If you think it's time for a bathroom refresh, be sure to get in touch with our helpful team – we'll handle the rest.