Embarking on an office renovation in London is no small feat. It's a significant undertaking that requires meticulous planning, a well-defined budget, and a stellar team to bring your vision to life.
Whether you're considering a complete overhaul or a more targeted commercial office refurbishment, the decisions you make before the first hammer falls are crucial. These choices will not only impact the project's success but also your team's productivity and well-being in the newly renovated space.
In this article, we'll delve into the five essential considerations you must address before initiating your office renovation. From defining your renovation goals to securing all necessary permissions, each step is vital for a smooth and successful transformation.

Want to gain some clarity on what may be involved, the process you'll go through and everything else you'll need to be aware of?
Book in a FREE no-obligation call with our team where you can ask all of your questions and get the answers you need.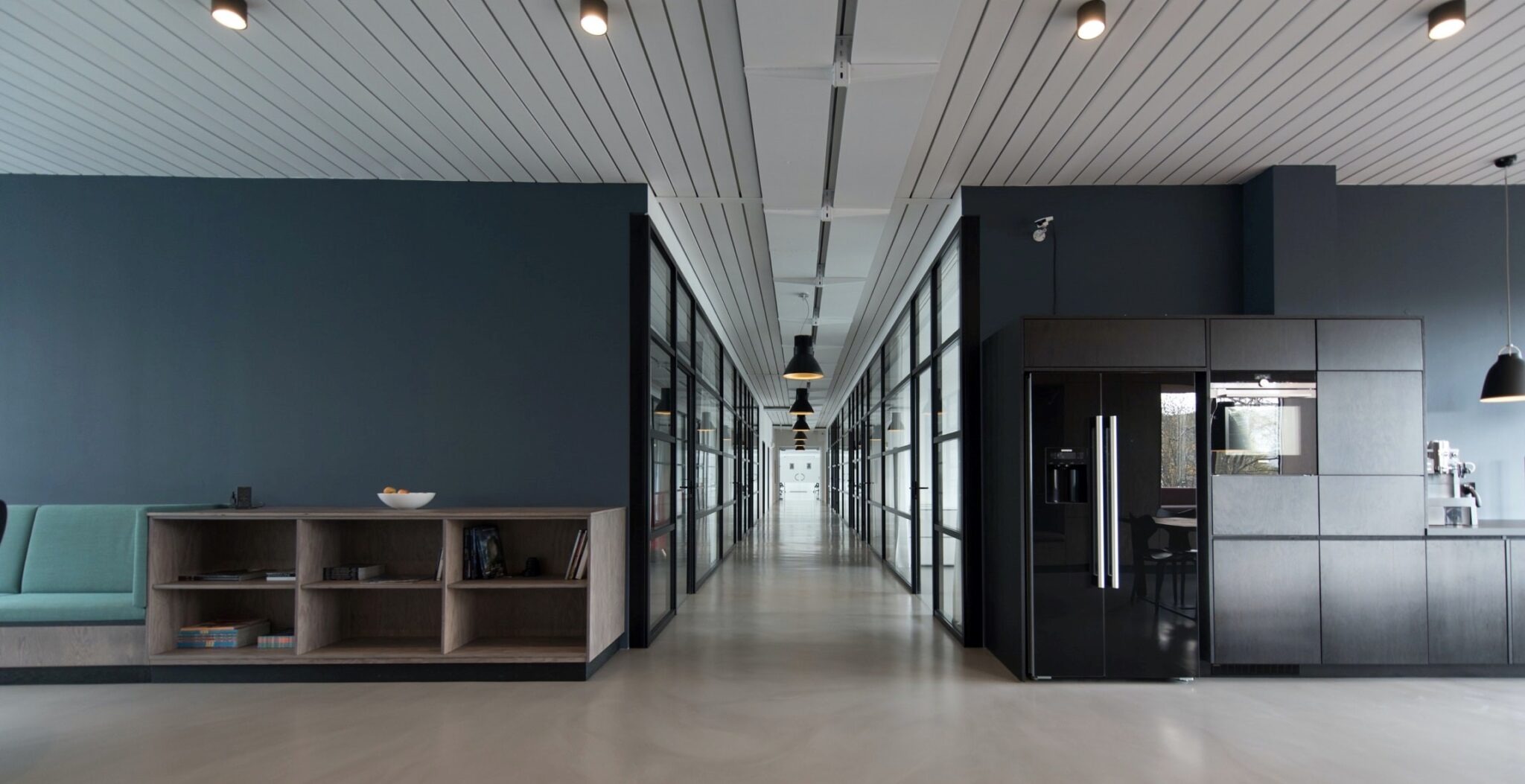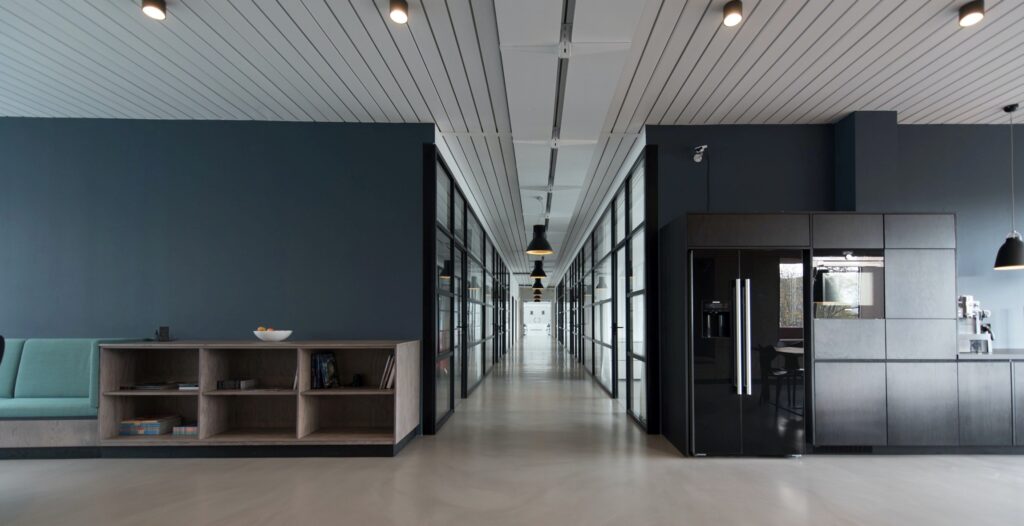 1. Clearly Define Your Office Renovation Goals
Why Goal Setting is Important
Before diving into the renovation process, it's crucial to have a clear understanding of what you aim to achieve. Setting goals will provide a roadmap for your renovation journey, helping you make informed decisions at every stage.
Questions to Guide Your Goal Setting
Here are some questions to guide your goal-setting process:
Type of Office Renovation: Are you looking for a Cat A Fit Out or a Cat B Fit Out? Category A Office Renovation typically involve basic finishes and installations, while Category B Office Renovation focuses on making the space functional according to your specific needs.
Architectural Style: What architectural style best suits your company culture? Whether it's modern, traditional, or a blend of both, the style will set the tone for your workspace.
Ambiance: What kind of ambiance do you want to create? Should it be a relaxed environment or a more formal setting?
Accommodation: How many employees will the renovated space need to accommodate? This will influence the layout and design elements.
Completion Date: What is your target completion date? Having a deadline will help keep the project on track.
If you're having difficulty setting your goals, don't hesitate to consult with experts like us at HQ Renovations. With over 30 years of experience in commercial office refurbishment, we can help you explore your options and make informed decisions.
2. Set Your Office Renovation Budget
The Importance of Budgeting
Budgeting is a cornerstone of any successful renovation project. Without a well-defined budget, you risk running into financial difficulties that could jeopardize your project and even your business.
Budgeting Tips
Here are some budgeting tips:
Unexpected Costs: Make allowances for unexpected delays and cost overruns. A contingency fund of at least 10-15% of the total budget is advisable.
Legal Requirements: Account for permits, insurances, and other legal requirements. These are often overlooked but can add up.
Material and Labor Costs: Ensure the budget covers both materials and labor costs of the renovation. Research market rates to get a realistic estimate.
Emergency Fund: Have an emergency fund for unforeseen circumstances. This will give you peace of mind and financial security.
Multiple Quotes: Obtain multiple quotes to ensure you're getting the best value. Make sure you're comparing apples to apples, meaning that the quotes should be for the same scope of work.
Why the Right Team Matters
Choosing the right fit out contractors in London is pivotal for the success of your renovation project. The right team can make or break your renovation, affecting not just the final outcome but also the process.
Factors to Consider When Selecting an Office Fit Out Contractor
Experience: How long have they been in the industry? Experience often correlates with reliability and quality of work.
Qualifications: What qualifications and accreditation do they hold? This can be a good indicator of their expertise and commitment to quality.
Reviews and Case Studies: Check customer reviews and case studies to gauge their reputation.
End-to-End Services: Do they offer end-to-end services, from design to construction? This can simplify the process and ensure consistency.
Project Management: Is there a dedicated project manager to oversee the project? Effective project management is key to a successful renovation.
To learn more about how HQ Renovations ticks all of these boxes, visit our About page here.
4. Create a Realistic and Detailed Office Renovation Timeline
The Need for a Timeline
While unexpected delays are inevitable, a well-planned timeline can minimize disruptions and help manage expectations. A timeline serves as a blueprint for the project, outlining each phase and the tasks within it.
Phases of a Typical Office Renovation Project
Consider breaking down the project into phases:
Phase 1 – Pre-Project Checks and Planning: This involves all the preparatory work, including obtaining permits and finalizing designs.
Phase 2 – Fit Out Contractor Bookings: Once the planning is complete, the next step is to book contractors for different tasks.
Phase 3 – Design: This phase involves finalizing the designs and layouts.
Phase 4 – Construction: The actual building work takes place in this phase.
Phase 5 – Final Checks: Before handing over the project, a series of final checks are necessary to ensure everything is up to standard.
Phase 6 – Handover: The renovated space is finally ready for use.
5. Secure All Necessary Permissions and Checks
Why Permissions and Checks are Crucial
Before you begin your office renovation project, make sure you've obtained all the necessary permissions and have conducted all required checks. Compliance with regulations is not just a legal necessity but also crucial for the safety and success of your project.
Types of Permissions and Checks
Building Permits: These are usually required for any form of construction or renovation.
Fire Safety Checks: Ensuring the renovated space complies with fire safety regulations is crucial.
Accessibility Checks: Make sure the design is accessible to people with disabilities.
Environmental Assessments: Some localities require an environmental assessment to ensure your project is eco-friendly.
Final Thoughts
A successful office renovation in London or any commercial office refurbishment is not just about design and construction. It's a multifaceted endeavor that requires careful planning, budgeting, team selection, and compliance with legal requirements.
By taking the time to address these five crucial decisions before diving into your office renovation project, you set the stage for a smoother process and a more satisfying end result. Whether you're looking to create a more efficient workspace or elevate your office aesthetics, these preparatory steps are your roadmap to renovation success.
Why not book in a free consultation where we can discuss your project ideas and plans before you embark on the journey? Our free call will give you the clarity you need to step into your office renovation prject with confidence and ease. Click here to book in that free call.