There's nothing more exciting than getting to design the kitchen of your dreams. Putting together your favourite pieces, building a space for your loved ones to gather together, and creating your ideal cooking space – it's all thrilling! But you cannot be expected to be a natural design expert. There are key things that need to be considered in the process that a first-time designer may forget altogether. The consequences of letting these small things slide could be worse than you'd imagine!
Continue reading as we break down the five most important things to consider when designing your kitchen.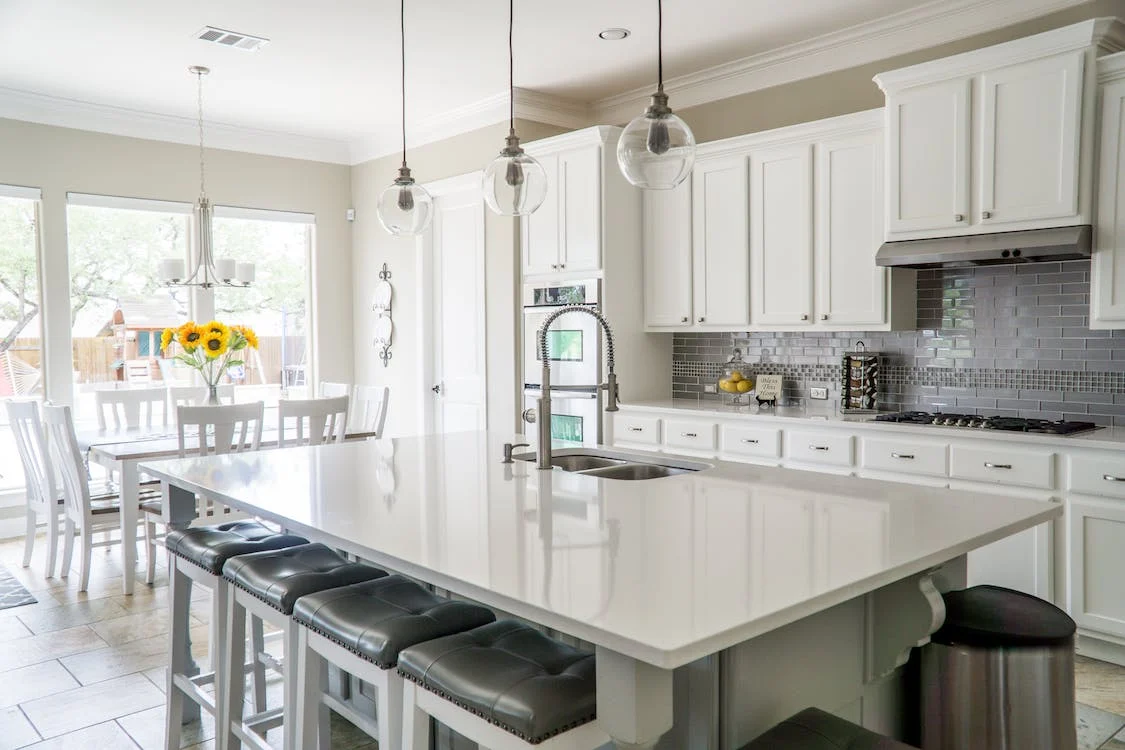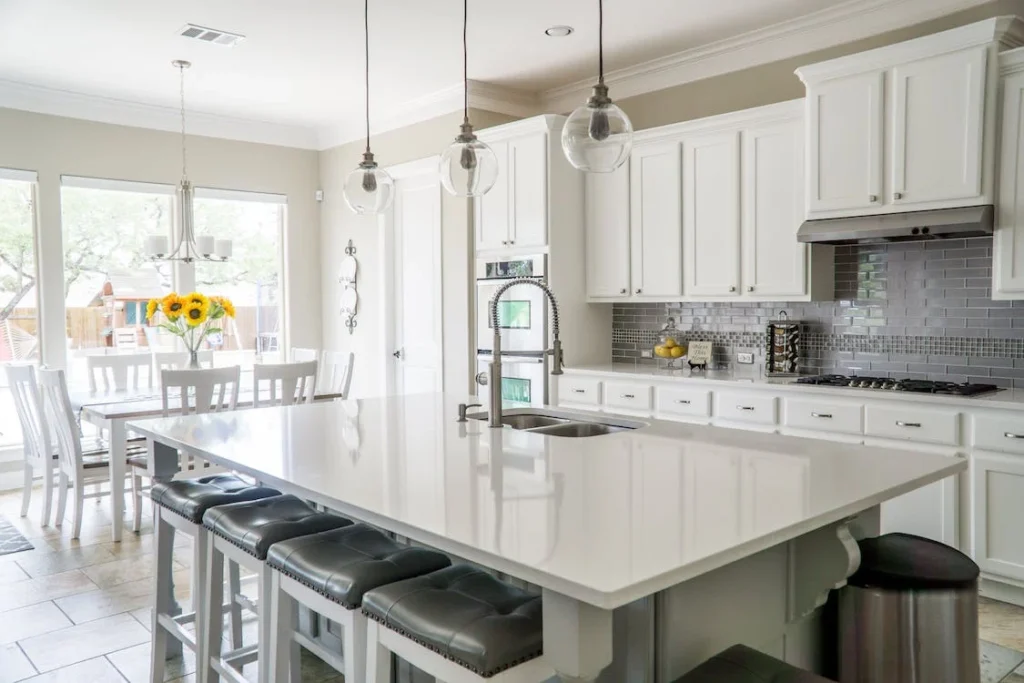 For personalised advice, contact our team at HQ Renovations today.
1. Function is Everything
Our top piece of advice for people looking to design a new kitchen is to avoid getting caught up in the visual aspect of it all. Yes, you want your kitchen to be chic, contemporary, and visually appealing – of course you do! But a kitchen is something that you're going to use day in and day out. Function needs to be your top consideration at all times, or else you're very quickly going to regret it.
Keep in mind that triangle of key kitchen utilities. The sink, the refrigerator, and the oven or stovetop are commonly referred to as the 'work triangle'. You need these things laid out in a simple and convenient way, allowing for easy access and an ideal working routine. Also, consider the locations of other everyday items like the toaster, powerpoints, coffee machines, and other amenities of the kind. Your experience with those daily tasks is going to be the defining factor for the success of your design.

Remember, having ample counter space, and sufficient storage across your cabinets and pantry. These things might seem straightforward, but they are the small touches that a crucial to a great kitchen design. Be careful to make smart designs regarding the size and location of the kitchen. Carefully consider how these factors will affect the common uses of your kitchen, such as:
Eating meals throughout the day
Cooking and meal preparation
Clean up
Food storage
Bringing home and unpacking groceries
Entertaining friends and family
Location of cleaning supplies
Access to major appliances
Storage and location of smaller appliances
2. Islands Are Here to Stay
Design trends go in and out of style all the time. However, certain aspects of the kitchen are timeless, and are going to be contemporary design choices for many years to come. The kitchen island is a perfect example of this. It has become the control centre, the perfect location for stoves, sinks, dishwashers, bins, and all the space you need to prepare, serve, and clean up meals. You can do everything you need to while still being a part of everything going on in the rest of your home.
Be sure to give yourself ample room for the kitchen island. This space is incredibly versatile, and it is smart to leave enough room for eating and congregating. When entertaining, you can have seats up at the counter, or spread out food for a buffet. Don't understand how much island space you will want!
3. Space and Width Trump All
Too many people spend a fortune designing the kitchen of their wildest dreams, just to quickly discover that they drastically underestimated how much space they would need. Your kitchen area can look great, but if you are cramped into a tiny space trying to work, clean, or socialise in a non-functioning space, the design is useless. Be sure to accommodate wide aisles, especially if you can expect several people at a time in a kitchen space.
4. What is Your Focal Point?
Every kitchen needs an eye-catching centre of attention. This is the focal point, and there is no one type of focal point that you need to commit to. No matter the style of home or office your design is being built to suit, your kitchen needs a focal point to elevate it. This could be an artistic splashback, a modern sink, marble countertops… anything! But be sure to invest in a focal point you'll love to make your kitchen a stunning feature overall.
5. The Benefits of a Professional Touch
Nobody wants to spend a fortune on a kitchen design that will ultimately prove nonfunctional. Something to consider when starting the design process, is whether partnering with a kitchen design professional could be a beneficial choice for you. While some people can be hesitant to hand over this project to someone else, the perks of having someone with experience giving input to your ideas is well worth the cost. At the very least, you won't have to worry about failing to consider something minor that could ruin your entire design plan in the future!
Contact HQ Renovations to Elevate Your Kitchen Design
At the end of the day, designing your kitchen is a collaborative process. Don't feel as though getting professional help is going to rob you of your creative freedom. When you work with the HQ Renovations team, you will benefit from experienced expertise while still getting to express all your must-haves and design preferences. To learn more about our kitchen design services, contact HQ Renovations.