Preparing to give your office space a complete makeover?
Office fit out projects like these can be endlessly exciting. But, we won't lie – there are some risks. We've seen too many businesses make the same little mistakes during their fit outs, and rectifying these slip-ups can be a long and costly process. To help you from making the same easy mistakes, we've compiled a list of the top six most common mistakes people make during an office fit out!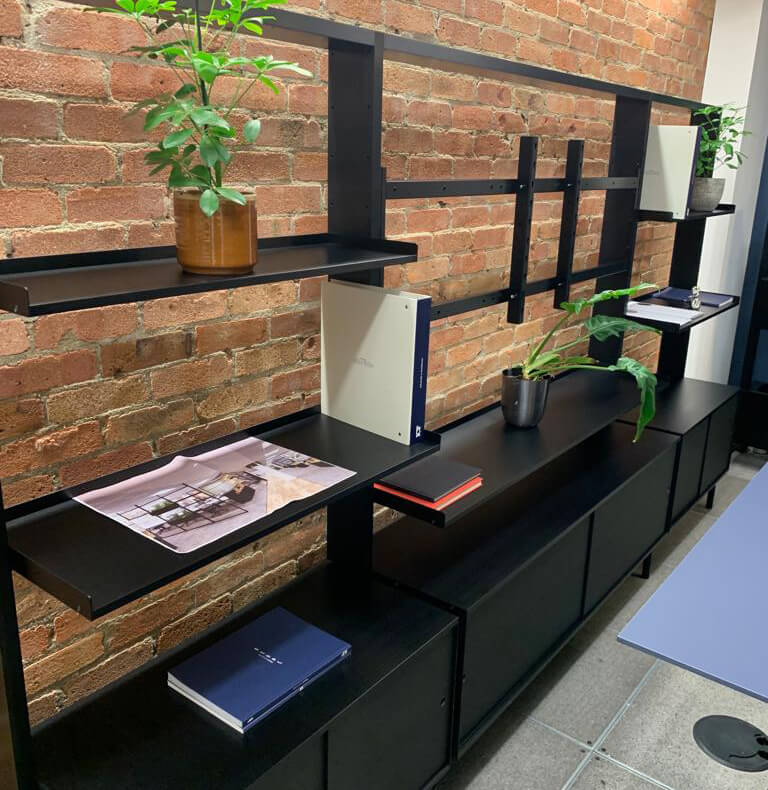 For personalised renovation and refurbishment advice, contact our team at HQ Renovations today.
#1 – Neglecting to Plan
It might sound obvious, but planning truly is the backbone of any construction process. When completing a complete office fit out, it can be easy to jump straight in. Sometimes, however, overexcitement isn't your friend!
Your fit out needs to have a well-thought-out plan in place, including what you're looking for, who you want to work with, and your ideal timeline. Missing key steps such as these can lead to an awful lot of confusion and delays in the fit out process. Suddenly you're faced with additional costs and months of construction to rectify issues that would have been avoided with a solid plan! This is where working with a top-quality renovation expert can make all the difference.
#2 – Forgetting the Bigger Picture
Working on an office fit out can be a slightly heartbreaking process. That may sound like an odd thing to say, but it's the truth! At times, there will be individual pieces or design choices that you fall head over heels in love with, but picking each unique item of furniture could be detrimental.
Countless businesses can forget the 'bigger picture' of their decision, choosing individual items or pieces that look great alone, but don't work together. Failing to coordinate with a planner who has a great eye for an overall theme or cohesive aesthetic for your office can leave you with a jumbled, disjointed mess of a space.
#3 – Lack of Communication
A project like a total renovation takes a village. Any successful office fit out is going to need a team of experts on board – designers, fit out contractors, dedicated project manager, and more. Perhaps the most common mistake made in these processes is failing to prioritise communication between all these parties. Any changes to the timeline, complaints, or requests to adapt the plan need to be effectively passed on between everyone involved.
When this doesn't happen, the results can be costly. Clients who fail to communicate with everyone working on their office space (or contractors who fail to communicate with their clients!) can find themselves facing a multitude of misunderstandings and errors that could cost a fortune to swiftly rectify.
#4 – Failing to Consider the Needs of the Staff
All too often, office designs can let one very, very important factor slip by: catering to those who will use the space.
The needs of your staff need to be a top priority as you plan your office fit out. Your new workspace doesn't just need to look nice, it needs to boost morale and productivity. Failing to consider simple factors such as how the office layout will impact working, how accessible the area is, how it caters to necessary OH & S requirements, or how comfortable it will be for workers can be extremely detrimental to the success of your business. An unproductive work environment benefits nobody, after all!
Communicate with your staff, consider their needs, and always keep practicality at the forefront of your planning.
#5 – Cutting Corners
Look, total fit outs can be expensive. Where possible, you're going to be tempted to cut some extra corners or save some extra money. For so many businesses, however, the corners they cut in the name of affordability only create bigger problems down the line.
By working with a smart planner, you can find ways to fit out a space on a budget without cutting vital corners. For example, choosing cheap materials can lead to quick damage or wear and tear. Suddenly, the additional costs to replace or fix these mistakes will give you a far more expensive bill than whatever you would have paid for better quality products! Be mindful not to choose the 'easy' or 'cheap' way out, as you're bound to regret it later.
#6 – Inadequate Lighting
One of the most frustrating mistakes we see businesses make is underestimating the importance of lighting. A lack of adequate lighting can be detrimental to an office space! Limited or unappealing lighting can not only be uncomfortable, but can cause eye strain and headaches for everyone passing through the space. Unsurprisingly, this isn't going to boost customer morale or staff productivity!